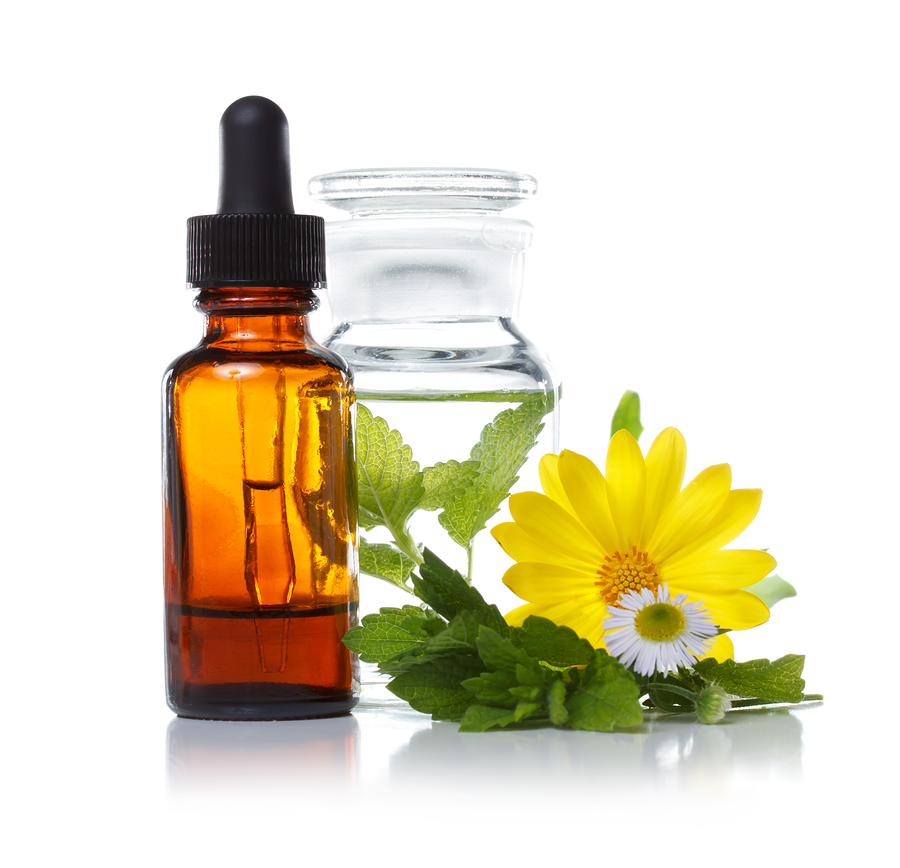 Botanical Skincare Alternatives
My grandmother always taught me, if you can't eat it, don't put it on your skin. It's good advice and we all know it is wise to heed the advice of our elders. However, not all skin care practices of yesteryear were good for our skin. If you are not familiar with some of the strange and dangerous cosmetic habits of our earliest ancestors, here are a few frightening examples: arsenic was a common ingredient in face powders, copper or lead was used to color the eyes, and face masks used by the Greeks to 'improve' skin condition were lead-based.
There has been a big push for natural health, natural cosmetics and education about ingredients like the 2 P's, parabens and phthalates. But how can you really know how safe so-called natural products really are? As you may have heard from many in the natural beauty community, our skin is one big sponge and everything we spray, apply, bath or shower with makes its way into our system.
So, what's a person to do? You can gather up all the beauty, bath and body products you currently use and run the ingredients through a database set up by the Environmental Working Group called the Skin Deep Cosmetic Database. It will tell you the safety level of each ingredient on a scale of 1-10. Anything above a 5 is circumspect.
Or you can switch to skin-care products with plant-based ingredients that do more than just smell nice or look pretty. Herbs and botanicals have been used for thousands of years for their medicinal and dermatological properties, and they're only getting more popular. These products are usually high in antioxidants, since plants are constantly exposed to sunlight and must build up defenses against the harmful ultraviolet rays that come with it. In addition, many are also anti-inflammatory and anti-bacterial. To reap some of the best-known benefits of herbs and botanicals, look for the following ingredients the next time you're shopping for skin care.
LAVENDER: This sweet little flower is known for its relaxing scent — but when used in topical products like a face cleanser, it can also act as a soothing antiseptic. It may help reduce inflammation, and is a good ingredient to look for if you have sensitive or irritated skin; it may also be helpful in treating burns or psoriasis. If you can't find lavender in a wash, you can also add a few drops of lavender essential oil to a spray bottle of distilled water and spritz your face with the solution after washing. A few drops in the bath are also a wonderful treat for your skin and your mind.
CALENDULA: Products containing petals of the calendula, or pot marigold, flower can help hydrate dry skin and clear up acne. The plant is also traditionally known for its wound-healing properties, as well, as it increases blood flow to the area where it's applied; this makes it a good choice for treating burns, bruises and cuts. In a study done on breast cancer patients, calendula was even shown to help reduce inflammation and prevent dermatitis, a common side effect of radiation therapy.
WITCH HAZEL: This liquid is distilled from the bark or leaves of the witch hazel shrub. It acts as an astringent, cleansing the skin and removing excess oil, leaving it tight and firm. Because witch hazel contains anti-inflammatory chemicals called tannins, it can also be used to provide relief to burns, bug bites or other mild skin irritation. A witch hazel based toner, used after facial cleansing will give you a cool, refreshing tingle.
HELICHRYSUM: This flower essential oil ranks as one of the most ancient and valuable healing substances along with Rose and Frankincense. It is beneficial for it's anti-inflammatory and cell-regenerating properties and is a wonderful ingredient for treating symptoms of rosacea. Added to a witch hazel toner, it can reduce redness within minutes of application. Added to an oil free base such as aloe vera gel, it can curb the redness and irritations associated with facial inflammation.
Botanical Skincare at Fields of Ambrosia
Fields of Ambrosia was developed in 2001 in response to a search for cleansing, nourishing and therapeutic skin and body care products – beneficial to the body and earth friendly. In researching natural soap making and aromatherapy, I recognized that many of the ingredients for creating these items could be found in the gardens, orchards and fields around my home at Intervale Farm. Combining the life force energy of healing plants, which is absorbed by your skin to generate healthy new cells, with the aromas and healing powers of pure essential oils, gives each creation a signature fragrance which can help to enhance health and psychological well-being. The "aroma" of aromatherapy is not as important as how it makes you feel..
Natural Botanicals are found in all of our products, whether moisturizing, reducing wrinkles, disinfecting, reducing swelling, or curing with aromatherapy, there is a lot more to the herb garden than just beautiful flowers.