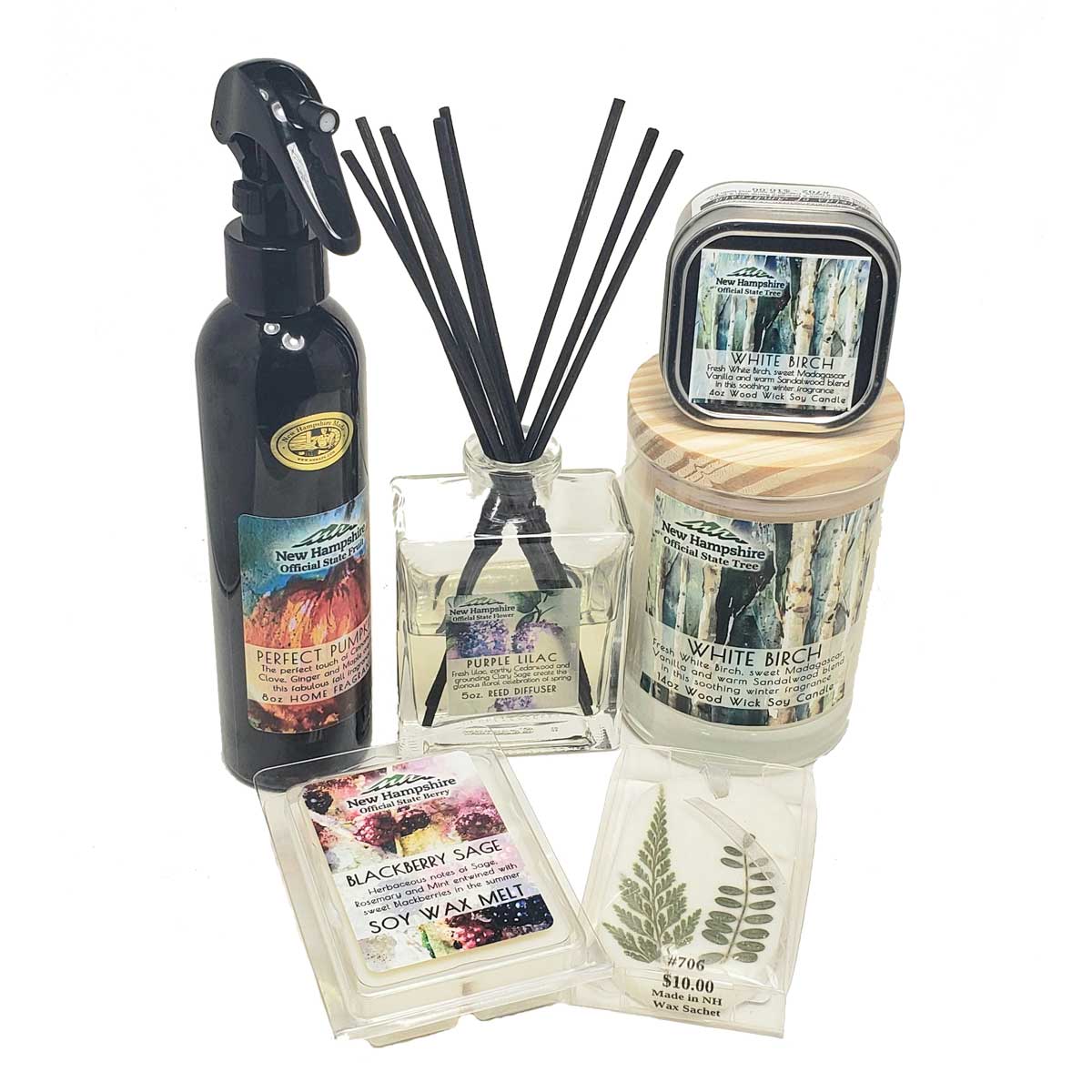 Home Fragrance Collection
Capturing the favorite seasons and scents of New Hampshire and new England with our Soy Candles, Reed Diffusers, Soy Wax Melts Room & Linen Sprays, and Soy Wax Sachets.
THE PUMPKIN
New Hampshire designated pumpkin as the official state fruit in 2006. The pumpkin festival held in Keene, NH, for 24 years showcased thousands of carved pumpkins, and held the world record for the highest number of lit jack-o'-lanterns multiple times. In 2013 it set a new world record with 30,581 lit jack-o'-lanterns. The festival moved to Laconia, New Hampshire in 2015 for its 25th spectacular year.
Fifteen third and fourth grade students from Wells Memorial came together to persuade the agriculture committee that the state's representative fruit should be the pumpkin.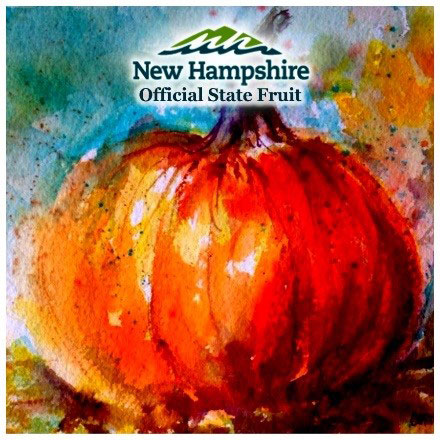 THE WHITE BIRCH
The white birch (Betula papyrifera) was designated as the state tree by the New Hampshire legislature in 1947. That same year Evelyn W. Cortez wrote about the decision in an article titled "Queen of the Woods" in the New Hampshire Troubadour, a monthly government magazine:
There are several reasons for choosing the white birch for the state tree. Not only is it native to New Hampshire – a first consideration – but it is found in all regions of the state, growing as it does on rich-wooded slopes and along the borders of lakes and streams. It is a characteristic part of the scenery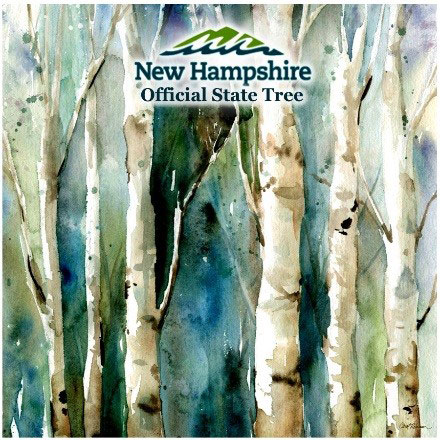 THE PURPLE LILAC
New Hampshire designated the purple lilac as the official state flower in 1919. The apple blossom, purple aster, wood lily, mayflower, goldenrod, wild pasture rose, evening primrose and buttercup were all considered, but the purple lilac was chosen because it symbolizes the hardy character of the men and women of the Granite State.
A lilac bush can live for hundreds of years. There are over 1,000 varieties of lilacs in several colors including white and pink. Originally from Europe and Asia, lilacs date back to the 1750's in America – they were planted in our first botanical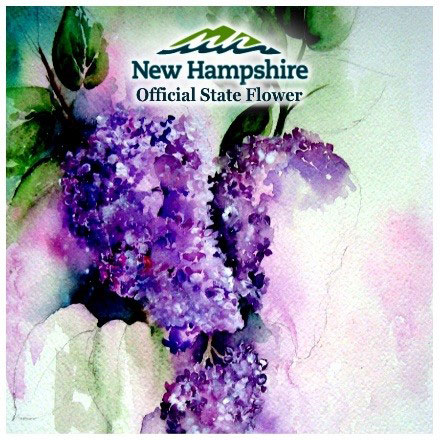 THE BLACKBERRY
In February 2017, NH House legislators passed HB 262, a bill sponsored by Rep. Clyde Carson (D – Warner) to establish the blackberry as New Hampshire's state berry. Carson sponsored the bill on behalf of the fourth-grade class at Simonds Elementary School in Warner.
Through research, writing, speaking and relating information – they used these skills to perfection, driving forward the state's decision to adopt the new state berry.