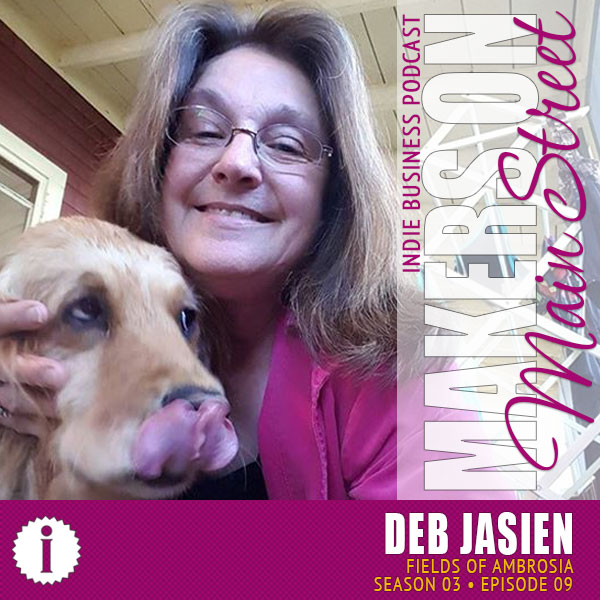 Makers on Main Street with Deb Jasien [Podcast]
Welcome to Season 3, Episode 9 of the Indie Business Podcast!
In this ninth episode of my Makers on Main Street series, you'll meet Deb Jasien of Fields of Ambrosia in North Conway, New Hampshire. Deb, a former theatrical set designer, has owned her business since 2001, and her store in 2007. Deb also wholesales her products, but she is very picky about what stores she will sell her products to.
Deb has been a member of the Indie Business Network since 2010.
Deb's store is located in a town known for fabulous ski resorts, and many of her customers are tourists drawn from around the region. Deb has also intentionally designed her business so it can fit he lifestyle. She has turned down offers to open more stores bearing her brand name, but she has turned them down because she feels it would interrupt the quality of her life.
You'll enjoy hearing how Deb successfully integrates her life and her business. It will inspire you to be just as intentional as she is about designing your business around your life … instead of the other way around.
Enjoy my interview with Deb NOW!