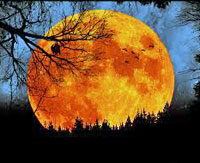 To celebrate September we are offering our Abenaki Harvest Moon Scent Collection as our special this month.
Beginning on September 1st, our annual Abenaki Harvest Moon Scent Sale begins! Bath & Body Lotions, Washes, Butter Creams, Salt Scrubs, Massage Oils and Bar Soaps are on sale at 20% OFF.
One of the gentlest castile soaps on the market today, developed by Vermont Soap Organics.
20% Off The Whole Month of September!