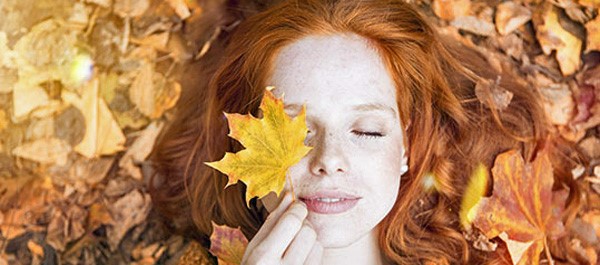 Ready Skin For the Winter

Fall time is a common time for the skin to get dry. During the fall, your skin can take a pretty big hit. From the cold weather drying out your face to the constant itching that plagues you, finding a good moisturizer can be taxing! The key? An all-day moisturizer that won't buckle under the pressure of lower temperatures.
My advice is to ditch a heavy moisturizer from those summer months and stick to a lightweight, durable product like our HERBAL APOTHECARY Daily Moisture Cream. Rich with Coconut, Jojoba and Neem oils and infused with pure CBD and skin-loving Essential Oils of Lavender, Helichrysum and Frankincense, this will keep your face supple and avoid those struggle bus dry skin moments!
Taking care of your skin during changing weather can be tough, but if you maintain a good skincare routine all year round, you will be set for whatever the seasons throw at you.
Wishing a colorful, cool, cozy autumn to all our subscribers. Enjoy these beautiful days and keep looking forward as we continue to navigate the uncertain waters of this year of upheaval and change.
As is our tradition, the week of the Autumn Equinox brings brought back two fall favorites:
Maple Bourbon: A delicious blend of toasted Maple and Bourbon Vanilla Beans
Autumn Apple: a traditional favorite of Macintosh Apple, robust Cinnamon and Clove. Available now in the Bath & Body Collection through  November.
20% Off Moroccan Sandalwood Collection
Another of our scent collections that conjures the warmth of sunny days and cool crisp nights as we move into the heart of Autumn snuggled in front of a fire. Precious Sandalwood with enchanting notes of deep Mahogany. True Amber and Patchouli give this scent an earthy feel. BONUS! Sandalwood soothes inflammatory skin conditions like eczema, dermatitis and psoriasis, as well as calm irritated skin and flatten breakouts. … Plus, sandalwood helps to sooth a sunburn and brightens skin .